I went again the next day and here's my quick somewhat gothic generic pirate put together. XP I spent so much time on the fae outfit the day before and wanted to go somewhat more casual the next day.
(I was kinda playing with the outfit the night before! XP)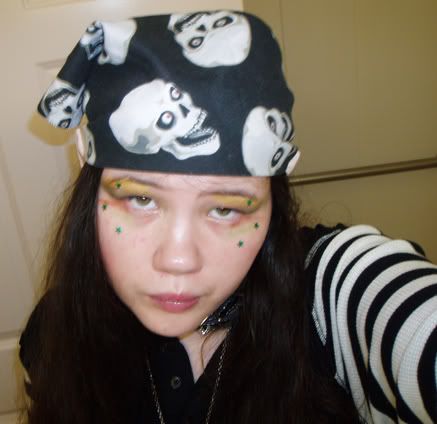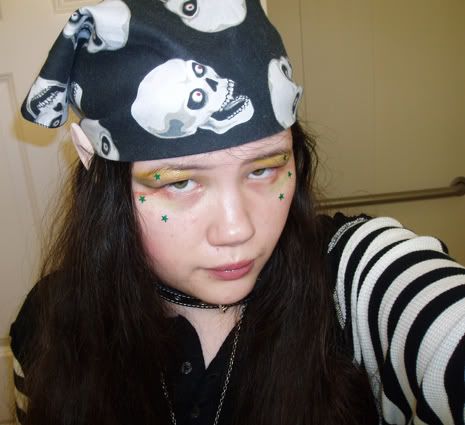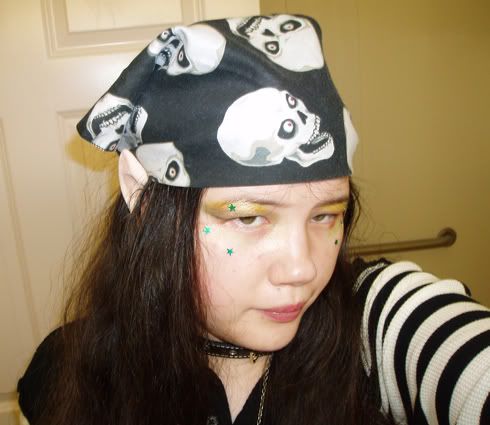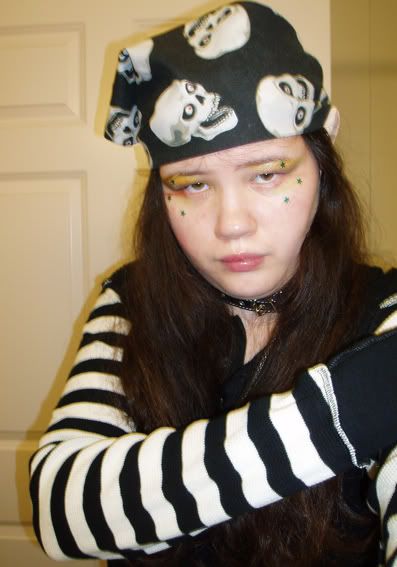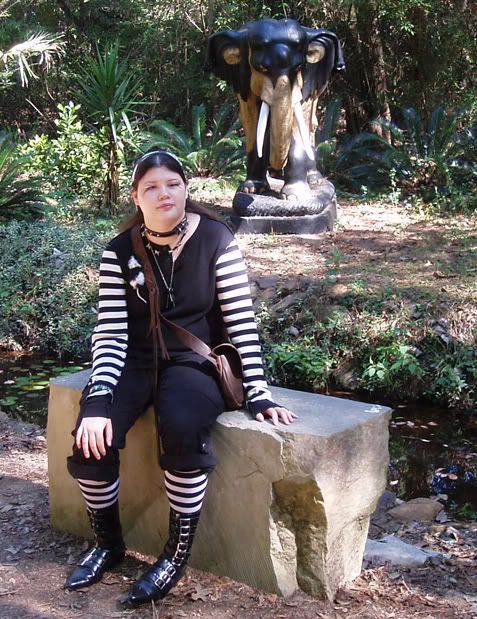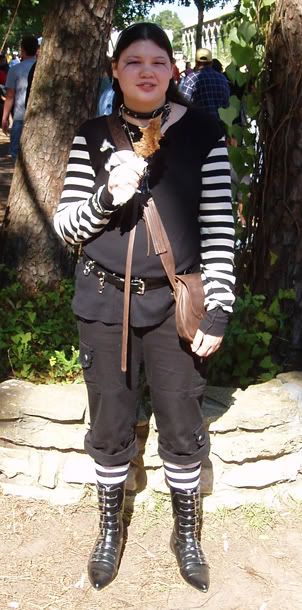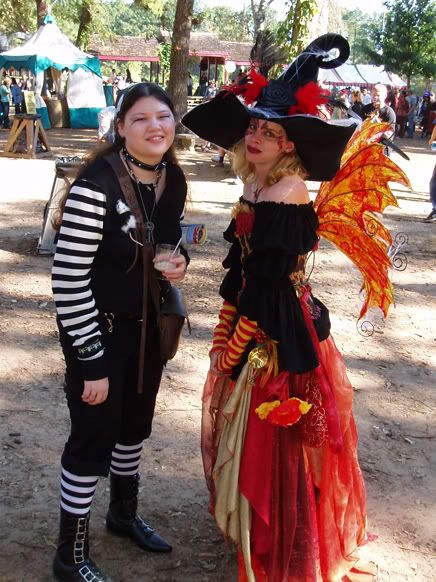 I liked her outfit lots!
My boyfriend bought all these weapons and unloaded them on me. XP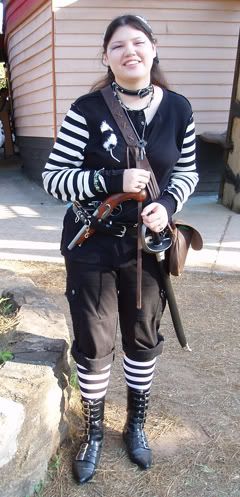 And my boyfriend himself...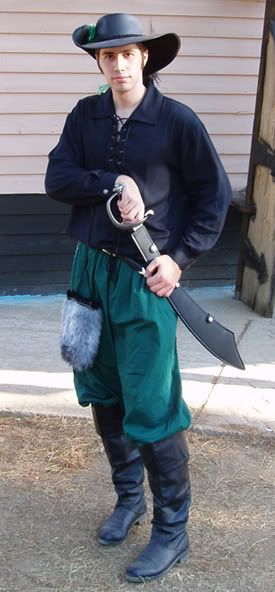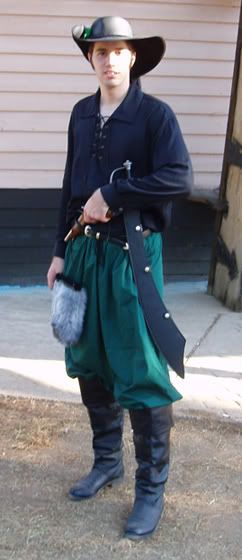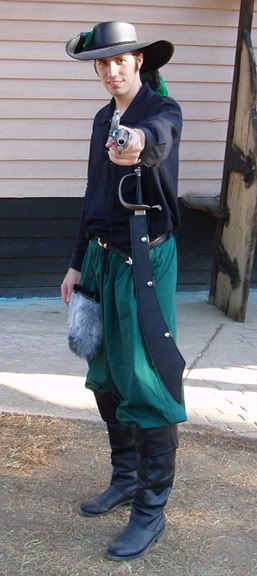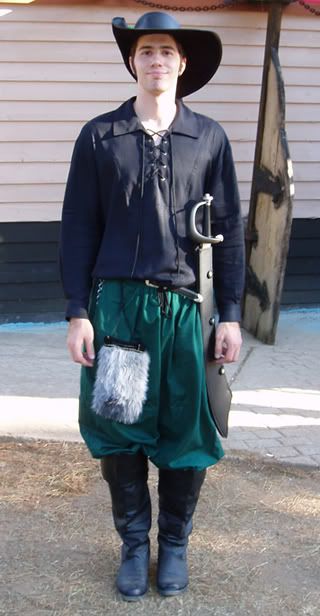 And we thought these pumpkins were the awesomest things evar!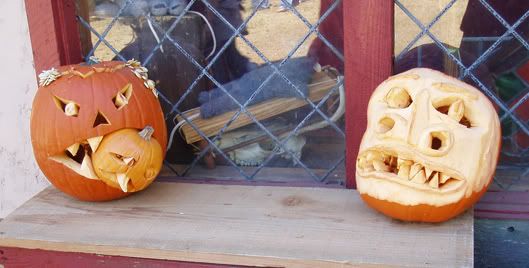 comments: Leave a comment